BIOSOL Na-6
Calcium Lime Rust Remover

Tired of having to use multiple corrosive cleaning products to remove the constant buildup of mineral and scale deposits? Looking for a safer alternative that won't leave your skin burning, much less the environment. Then the environmentally friendly – safe BIOSOL Na-6 mineral and scale deposits remover and degreaser is the product for you. Safe and efficient Na-6 will remove the toughest calcium and lime deposits from heat exchangers, piping, pumps, valves, swimming pools, stills, vacuum pumps, cooling systems, air compressors, rinse tanks . refrigeration units, and humidifiers. Containing cleaning agents that serve to boost the overall power. Na-6 is an easy to use product with no special handling.
BIOSOL Na-6
Directions For Use

From water treatment facilities to pulp mills, BioSol Na6 products have a very broad range of applications. Contact your BioSol dealer for more specific usage instructions within your facility.Na-6 is an easy to use product with no special handling.
ACL-BSNA6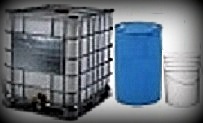 1025L Tote-205L Drum-20L Pail
SCALEAWAY
Calcium Lime Rust Remover

Scaleaway is a concentrated organic salt solution that is effective at removing calcium and rust deposits or stains. Scaleaway is readily biodegradable solution that acts on rust and calcium like hydrochloric acid; however, does not have the safety issues that hydrochloric acid does.
Scaleaway is not corrosive to skin or mild steel. This product is perfect for de-scaling water circulation systems or a the right concentration, etching cement. It is a very versatile product that can be used in many of the same applications that hydrochloric acid is used.
SCALEAWAY
Directions For Use

For cleaning of water circulation systems, use a solution of 30% OS-100 and 70% water. Circulate this solution through the system until the scale is dissolved or the OS-100 is spent. Repeat if necessary with a new batch of fluid. Make sure to rinse all surfaces thoroughly after use. To etch concrete use a solution of 40% OS-100 and 60% water. Spray on concrete and let sit. Keep surface wet to keep the chemical working.
ACL-SCA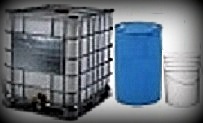 1025L Tote-205L Drum-20L Pail